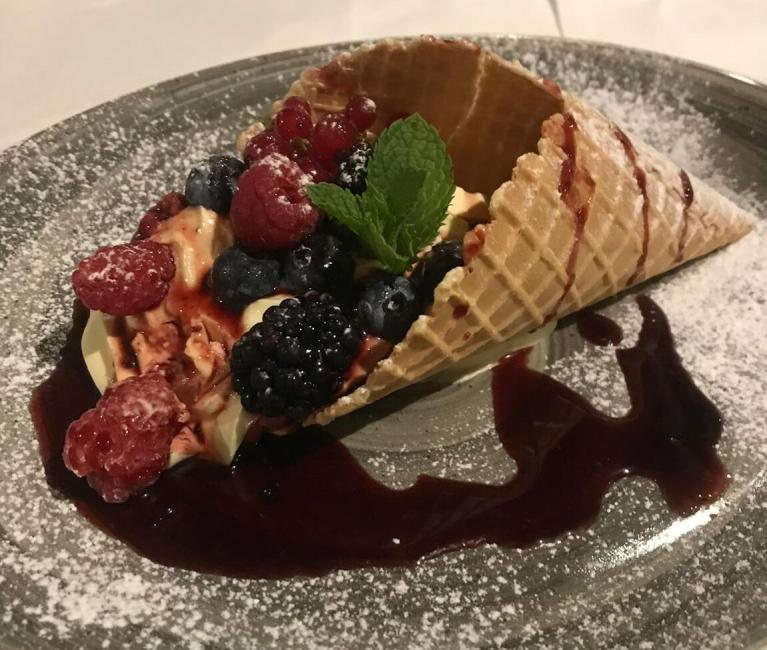 ALESSANDRO BORGHESE
Alessandro Borghese was born in San Francisco on November 19, 1976.
After graduating from the American Overseas School of Rome, he starts working as a cook on cruise ships, then changes location but not profession, in London, San Francisco and Paris. He attended a sommelier school in Italy and then moved to New York. He returns to Italy and begins to deal with consulting, licensing, advertising and publishing in the restaurant sector.



He participates as a television presenter of the program "Courtesy for guests" in 2005. He is the judge of the "Junior Master Chef Italy" culinary talent show from 2014 to 2016. He has been hosting his own TV show "Alessandro Borghese - 4 restaurants" since 2015.
He opens his first restaurant in Milan "Alessandro Borghese - The luxury of simplicity" in 2017. He leads "Rich dish" with the collaboration of the starred chef Gennaro Esposito in 2021. He opens his second restaurant in Venice "AB - The luxury of simplicity" in 2022.