SAN MARINO COMICS 2022
The Comics and Pop Culture Festival of the oldest Republic in the world, Unesco heritage since 2008, is back.

The NINTH EDITION will take place on 26-27-28 August 2022 and is an event that last year attracted over 53,000 visitors from all over Europe and that is growing every year thanks to alliances and collaborations with the most important festivals in Italy. such as Lucca Comics & Games, Firenze Fantasy - Unicorn Festival Winter Edition Unicorn Festival 2019 in Vinci, Teramo Comix, Nerd Show Bologna 2019, Modena Nerd and many others! A FREE event with fantastic guests, a cosplay competition with the organizers of various NATIONAL COSPLAY CHAMPIONSHIPS (EPICOS), some of the most memorable concerts in the history of comic fairs.
... and then again: guests, voice actors, designers, exhibitions, conferences, steampunk, market show and many other surprises.




There will be a large area with many gaming tables for all tastes, in a completely new location: the lecture hall of the University of San Marino in Via Eugippo, near the Cava dei Balestrieri in collaboration with PLAY: FESTIVAL DEL GIOCO (Modena Play)
Within the Game Area, these types of activities can be carried out: Free play, Demonstrations, Organized play, Events, Game tournaments, Game conferences, Workshops, Working groups, Sale of games and accessories related to the game, Exhibitions.
The videogames area (Videogames Village) will instead be hosted in the super-tested structure in PIAZZA SANT'AGATA, in front of the Titano Theater which also houses the cosplay dressing rooms.
In the videogames area you will find the best of arcades, retrogames and next gen games ... a must for all fans!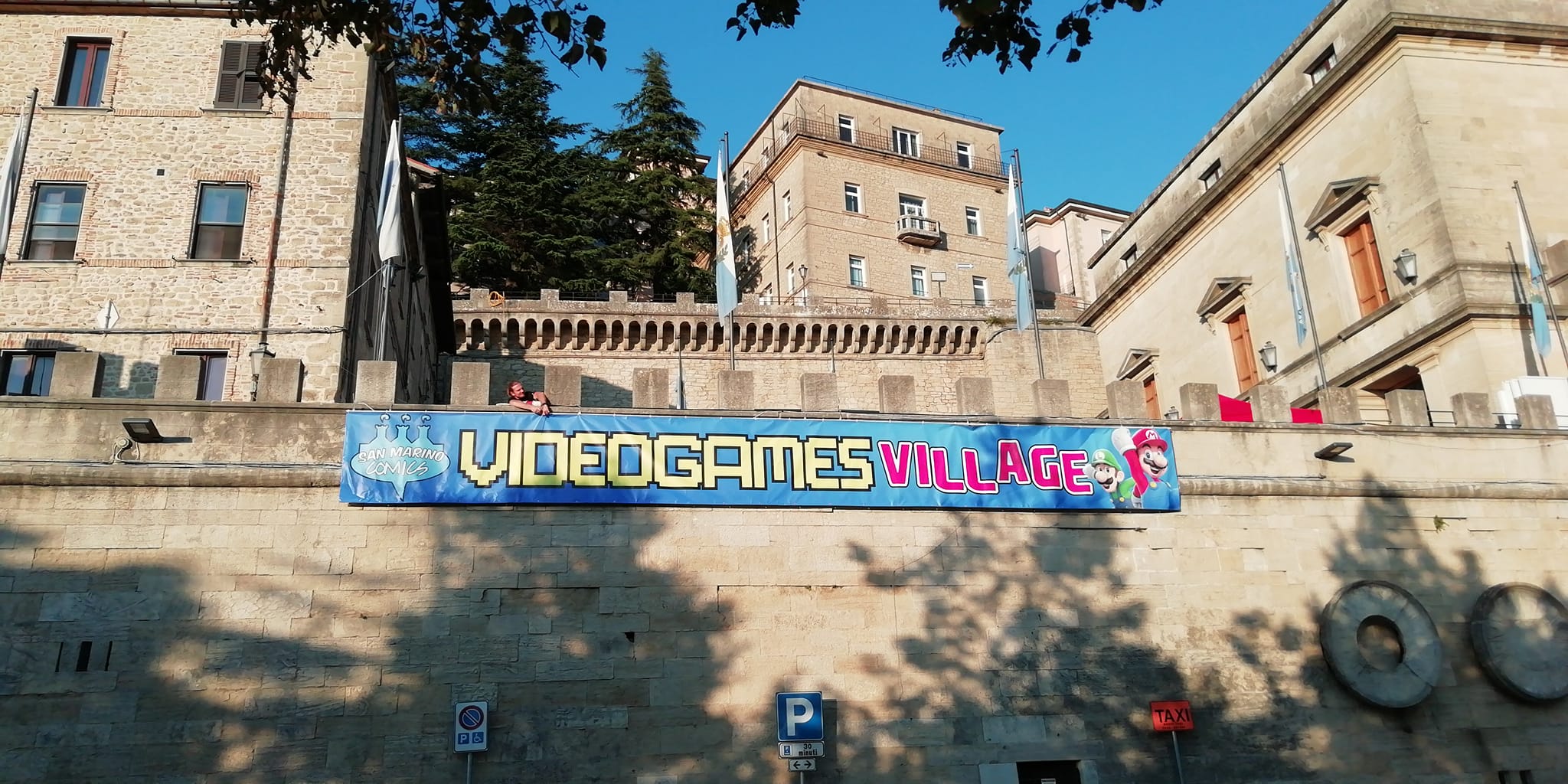 The San Marino Comics cosplay competition is a must for all cosplayers and steampunks. A nice surprise is being prepared for the winners, valid for participation in a new national circuit of the cosplay world. At San Marino Comics 2022 you can participate in the non-competitive parade on Saturday 27 August and / or in the cosplay competition on Sunday 28 August.