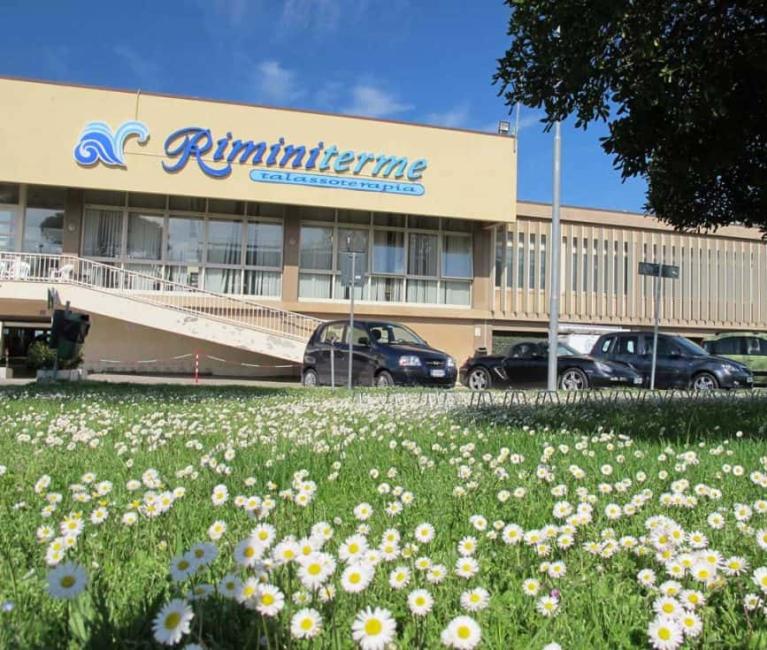 Rimini Terme
The establishment uses sea water for its services and treatments and has one of the largest and most complete beach services.







Rimini Terme is a place where you can savor the true relaxation of a holiday in the most complete rest of mind and body.

Treatments and cures at Rimini Terme

The pools are filled with only sea water heated to 34°, ideal for vascular treatments. The sea water is used for rehabilitation therapies and to regain one's musculoskeletal abilities.







Among the most popular treatments:

- thermal inhalation treatments, for those suffering from respiratory diseases, made with salty sea water or mineral water that are very effective against inflammation of the respiratory tract;

- mud therapy (thermal mud at temperatures of 52°C) in our spas has analgesic, anti-inflammatory, decontracting, arthritic and relaxing effects for the body;

- Physiotherapy;

- water aerobics;

- rehabilitation with efficient osteopathy and physiotherapy treatments.

- available technology: infiltrations, lasers, magnetotherapy, electro-stimulation and a gym.