ESCAPE FROM THE ROUTINE: COME TO RICCIONE!
Do you want to escape from the first cold and still enjoy a few rays of sunshine?

This could be your chance to come to Riccione.

At the Diamond Experience and Royal Boutique Hotel, you can enjoy the last few days of sunshine.

At the Royal Boutique you will find an outdoor outdoor spa consisting of:

- Wellness pool heated to 32 °, open every day from 9:00 am to 7:00 pm for free use for guests of the Royal Boutique Hotel. While relaxing by the pool you can enjoy a nice cold beer, a glass of wine or a spritz.
The piscima includes:
4 sessions with lumbar and leg massage,
water blade for neck and shoulder massage
floor geyser
chaices lounges
two raised whirlpools at different temperatures
And to the delight of all parents and for the safety of all children, the pool is 135 cm deep and also has a children's area up to 40 cm deep.

- Emotional shower, through the use of aromas and lights, with aromatherapy and chromotherapy, allow you to experience magical sensations.

- 2 whirlpools heated to 36 °, where you can enjoy a moment of true and profound pleasure, especially for toning up and reactivating the circulation.

- Panoramic Relax Terrace, from where you can see the sea.

- Green Solarium, wellness and relaxation will be amplified by the sea view.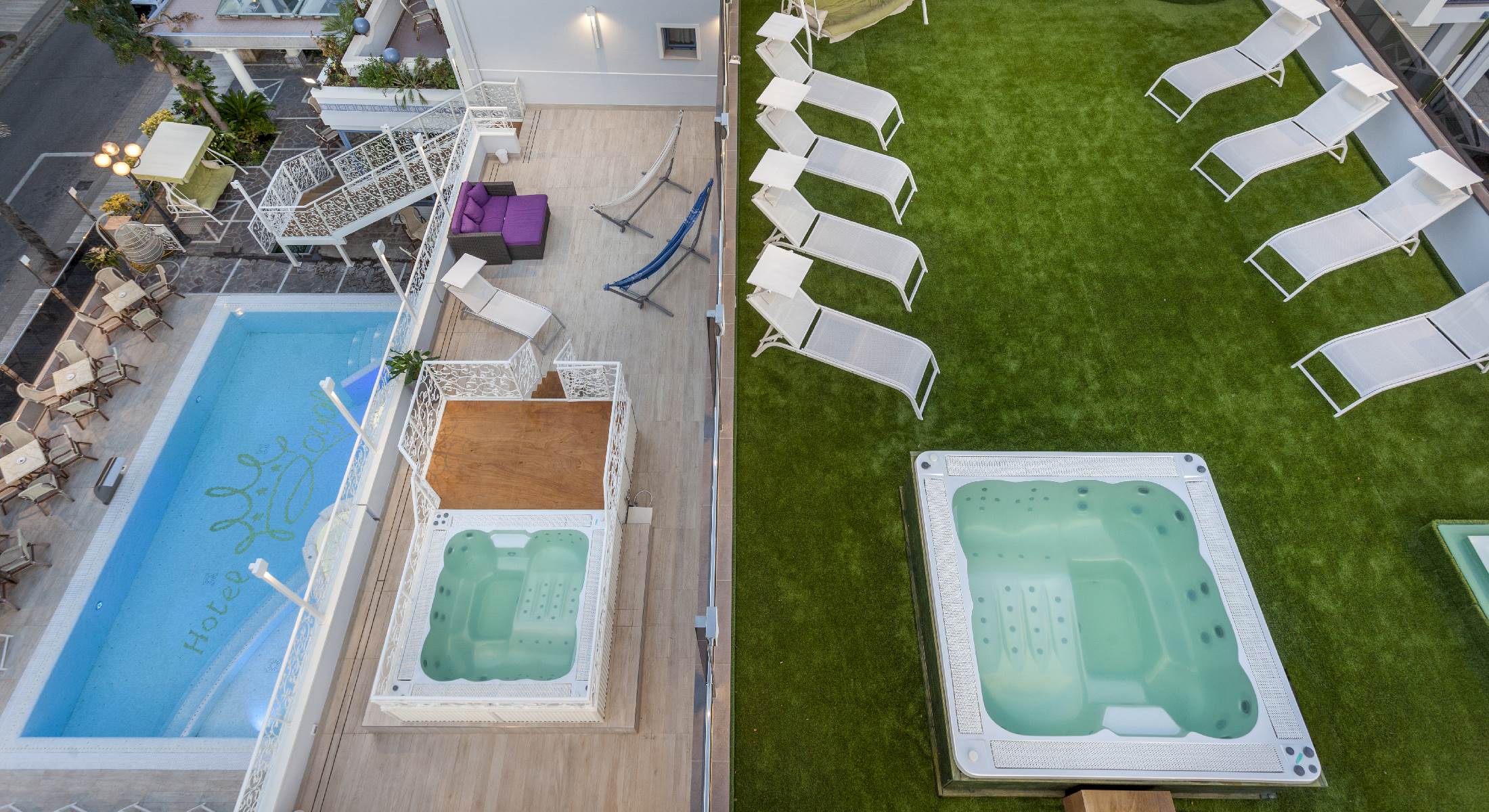 At the Diamond Experience Hotel we offer bed and brunch service.
The perfect place for those who love to sleep but also for those who like to wake up early because our breakfast opens at 7:30 and closes at 11:30.

Desserts all prepared by us, where you will not only find cakes and pies, but an imaginative selection by the chef.

Are you a lover of salty for breakfast? here is another reason to visit us. Every morning you will find a savory buffet with a Romagna corner.


What are you waiting for to visit us !!!